Kel Mitchell at 'Good Burger 2' Premiere, First Appearance Since Hospitalization
Kel Mitchell seems to be in good spirits after his recent hospital stay … because the dude was all smiles to celebrate the opening of his upcoming flick.
The actor was lookin' as happy as ever Tuesday night at the world premiere of "Good Burger 2" in New York City — flashing a smile for cameras with a pretty cool backdrop … a re-creation of the iconic 'Good Burger' restaurant.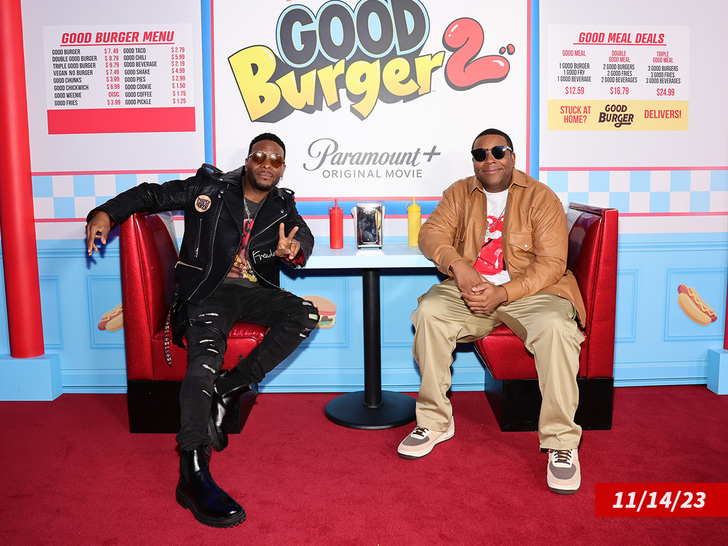 Of course, his costar Kenan Thompson was also in attendance, and the 2 longtime pals posed for plenty of pics together during the big event.
TMZ broke the story, Kel was in a Los Angeles-area hospital last week, but the reason was initially unclear — until the man himself hopped on Instagram to clear the whole thing up.
He said he was starting to feel dizzy, and parts of his body started going numb, which is when he panicked and rushed to the hospital.
Thankfully, he said it simply stemmed from an old injury that flared up, causing a bulging disk to rub up against a nerve. That was actually a relief, as one potential alternative was that he was having a stroke.
All in all, Kel's made strides since last week's scary event … and just in time to flip some more burgers on the big screen!
Source: Read Full Article