Peso Pluma Threatened by Mexican Cartel Ahead of Tijuana Concert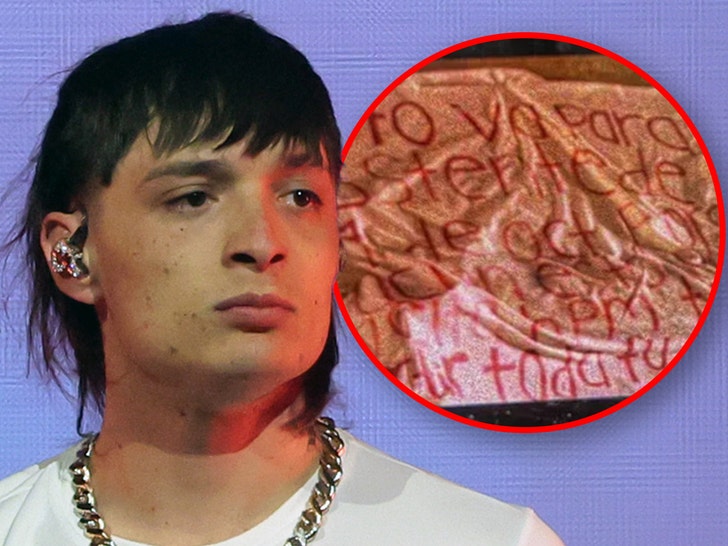 Mexican artist Peso Pluma's putting on a concert in Tijuana, and the Mexican cartel ain't happy about it … it's leaving death threats for the singer all around the city.
One of them is a banner found Tuesday morning hanging on a bridge, and it reads, "This goes to Peso Pluma, refrain from presenting yourself on October 14, because it will be your last show due to your disrespect and loose tongue."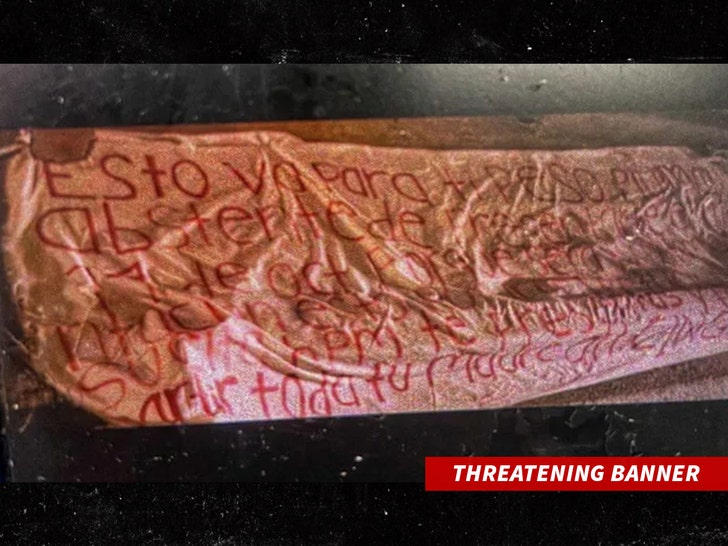 The last line is hard to make out, but it appears to end with, "You show up and we are going to (break you)." It could be translated several ways, but all of them involve physical harm.
The threatening banner was signed by the Jalisco New Generation Cartel — a crime syndicate based in Jalisco, Mexico … where the 24-year-old singer was actually born. The group is led by "El Mencho," one of the most-wanted drug lords in the world.
BTW, the threat came before Peso took to the stage Tuesday night at the MTV Video Music Awards in New Jersey.
Peso has yet to respond to the threat, but a handful of upcoming concerts have been postponed — the Tijuana concert remains as scheduled, and his next show goes down in Nevada at the end of September.
It's unclear if the postponements are the result of any threats.
Source: Read Full Article