Shigeto Koyama's Extensive Animated World is a Perpetual Work In Progress
Shigeto Koyama's professional credits span the Evangelion movies, Promare, Kill la Kill, Gurren Lagann, Star Wars: Visions and Big Hero 6. Though he's renowned for his work on some of Japan's most notable animated projects, the project closest to his heart is the "CCMS" collective, an "extracurricular" venture, with graphic designer Tsuyoshi Kusano (BLEACH, Fullmetal Alchemist, THE IDOL M@STER) and art director Ai Nonaka (Mobile Suit Gundam Unicorn, WORKING!!, A Channel). What started entirely on a whim while Koyama and Kusano were working together on Stan Lee's HEROMAN series in 2010 has expanded into its own universe completely independent of Koyama's nine-to-five.
Entitled SHIGETO KOYAMA CCMS experiment OBAKE, Koyama's comprehensive "experiment" serves as his NYC debut display – as well as the first presentation of Sony Japan's "Art × Entertainment" initiative. The dynamic exhibition is split into two parts – literally, as its gallery is divided down the middle. The first half showcases an intentional range of unfinished works, honing in on the finer points of Koyama's creative process. The experiment's second half focuses on the work of CCMS, which is led by a captivating collection of zines ("dojinshi") and an endearing, milk-loving ghost character named Obake-chan. 
Koyama has completely transformed downtown NYC's NowHere gallery into a vibrant hub of animation with a signature New York twist: in addition to his impressive range of archival work, Koyama also created three customized Converse Chuck Taylors in tribute to The Ramones – a band Koyama synonymously equates with NYC. Koyama and Kusano sat down with Hypebeast to say more about the multifaceted experiment.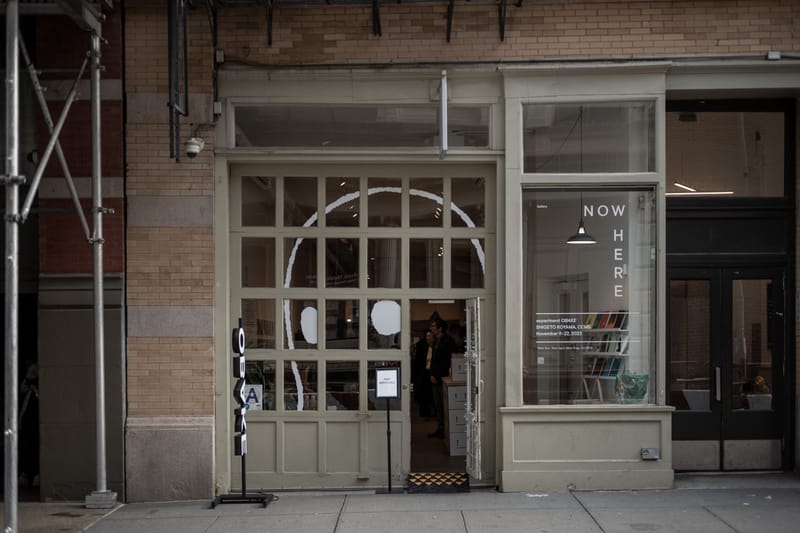 Shigeto Koyama/Ccms
How were the works on display at this exhibit chosen?
Koyama: I wanted to show my "professional" work on one side – the work I've created through my many roles across the creative industry – and the "extracurricular" CCMS work on the other side. But what was more important was showcasing unfinished works. Most of what you see here is unfinished.
How does your professional creative process compare to your CCMS creative process?
Koyama: Our CCMS work is derived from what we learn in the field through our "professional" work. It's about injecting those lessons into our independent work.
Kusano: We also manage our own "budget" and have so much creative freedom in our CCMS work. In the professional sphere, we're dealing with deadlines and restrictions and, at the end of the day, it's a "job." But with CCMS, we can explore more one-of-a-kind ideas and essentially do whatever we want.1 of 3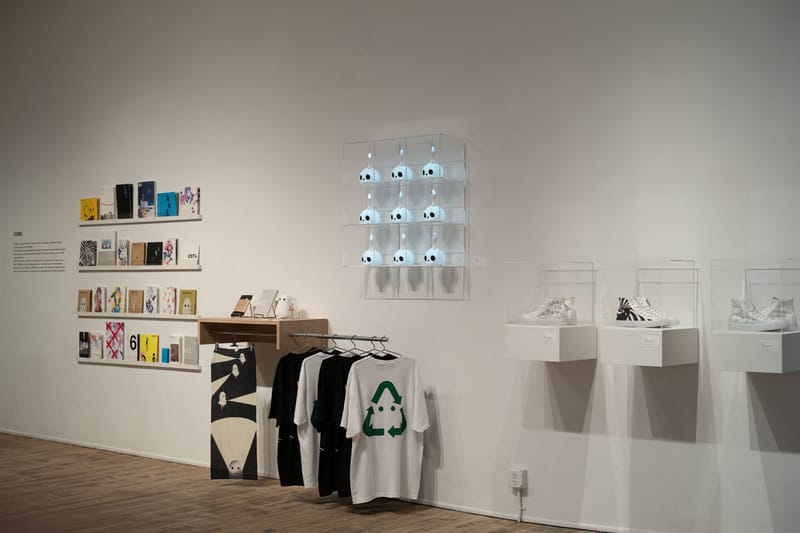 Shigeto Koyama/Ccms2 of 3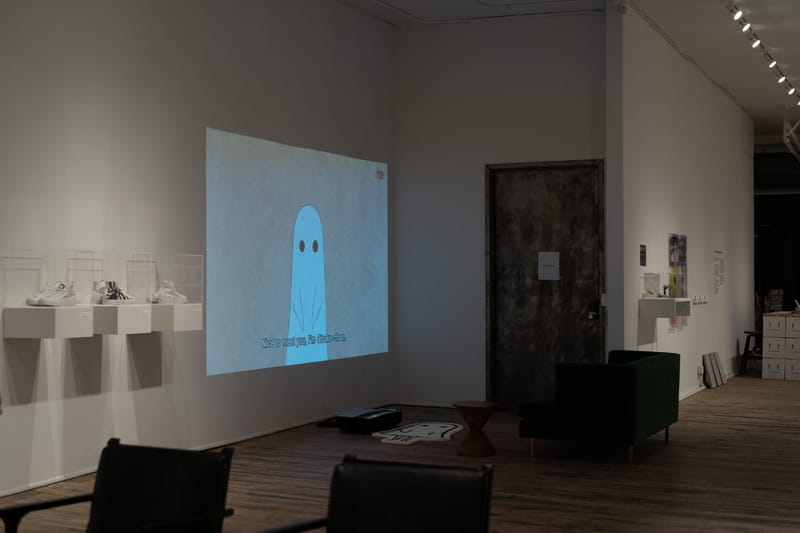 Shigeto Koyama/Ccms3 of 3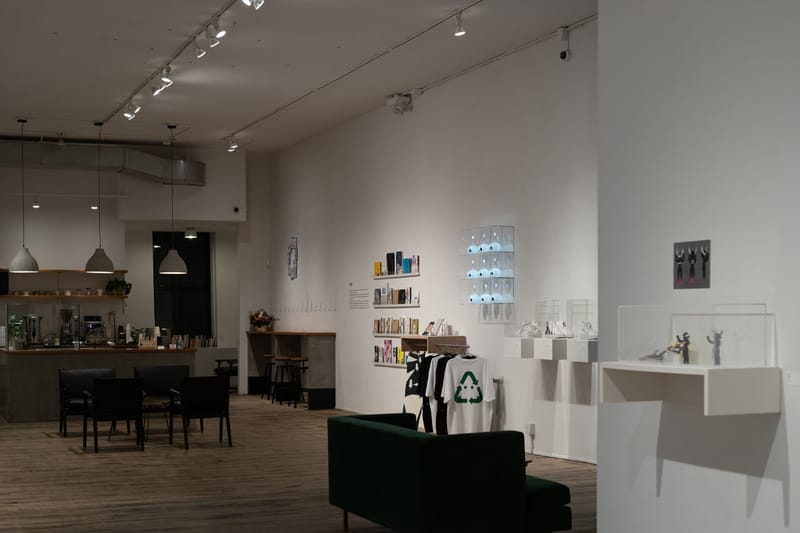 Shigeto Koyama/Ccms
You've spent time in many creative roles – illustrator, manga artist, book designer, radio scriptwriter – but didn't feel fulfilled until you began designing anime. Why is that?
Koyama: Because making animation is a collaborative art. It's about collaboration and relationships. I'd rather cook with a group of people and make food for others than cook for myself.
"It's not an 'exhibition.' It's an 'experiment.'"
What do you aim to convey in your work?
Koyama: We prefer extremes. We go for black and white and try and stay away from the middle ground. Our work is meant to be immersive, so we really prioritize the contrast, and the juxtaposition of both extremes. 
What do you want viewers to take away from this exhibit?
Koyama: In most American art exhibitions, what's on display is the final work. But here, nearly everything is unfinished. I want to show how complex the anime-creating process is, and how much goes into the final product that you see on TV. For example, in Mission Impossible, Tom Cruise jumps off a helicopter and it looks cool and effortless, but in reality, during production, he breaks his ankle rehearsing the scene. It's the same thing. In the film, you don't see him breaking his arm but it was a crucial part of the process.1 of 3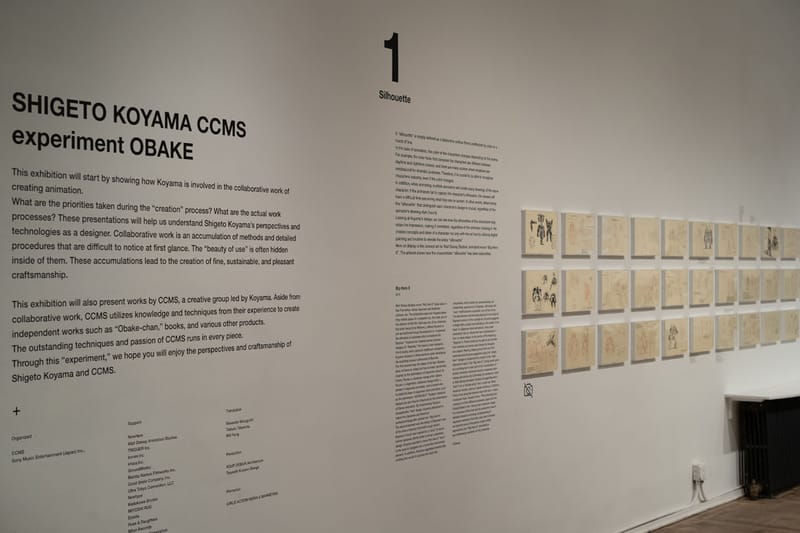 Shigeto Koyama/Ccms2 of 3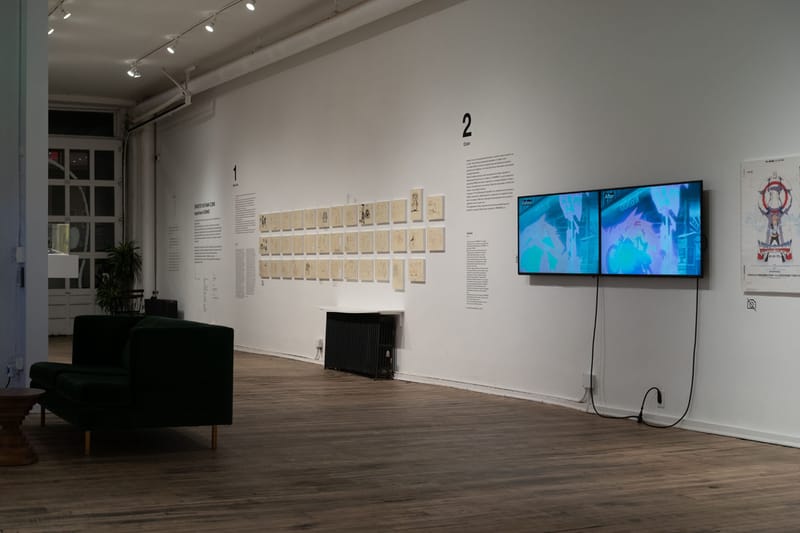 Shigeto Koyama/Ccms3 of 3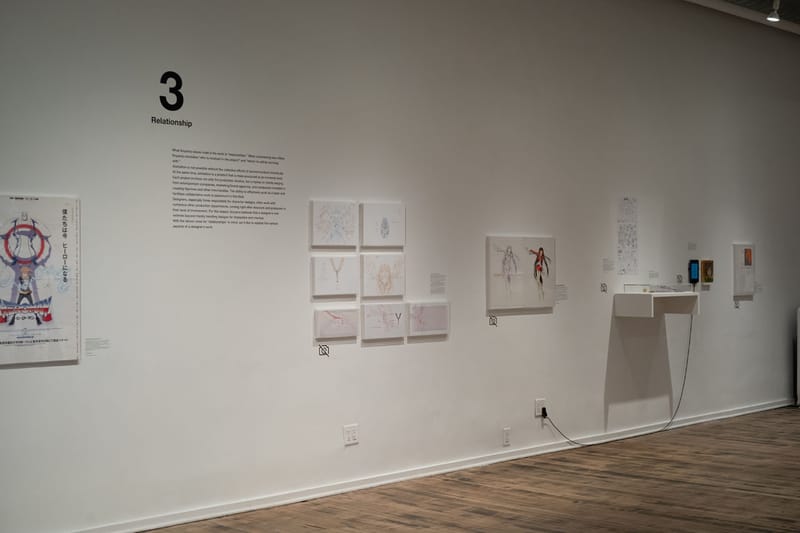 Shigeto Koyama/Ccms
How would you describe the role of anime in the contemporary art space?
Kusano: It's not art.
What is it?
Kusano: It's entertainment. 
Why?
Koyama: When it comes to art, there's high art and low art. You have to think about it. Maybe there's a hidden message in it. But with entertainment, it's fun for everyone. It's easily enjoyable. You don't have to think about it. Now, we're starting to see this merger of art and entertainment.
The best way to describe the works of CCMS would be… 'incomprehensible.' Since I cannot find the word to describe our work, it'd probably be faster for you to see it to understand.
Why did you choose to customize three pairs of Converse Chuck Taylors, specifically in tribute to The Ramones?
Koyama: [CCMS graphic designer] Tsuyoshi Kusano has been wearing Converse for over 10 years now. Kusano has a very simple and clean style… I wanted to bring that simplicity into this exhibit and combine the two. For me, New York City is synonymous with The Ramones.
View this post on Instagram

A post shared by OBAKE NYC (@obakenyc)
---
SHIGETO KOYAMA CCMS experiment OBAKE is completely free, and remains on display at NowHere NYC through November 22, 2023. 
Source: Read Full Article