Royalists: Prince Harry wanted to be snubbed & its his fault the palace lied to the press!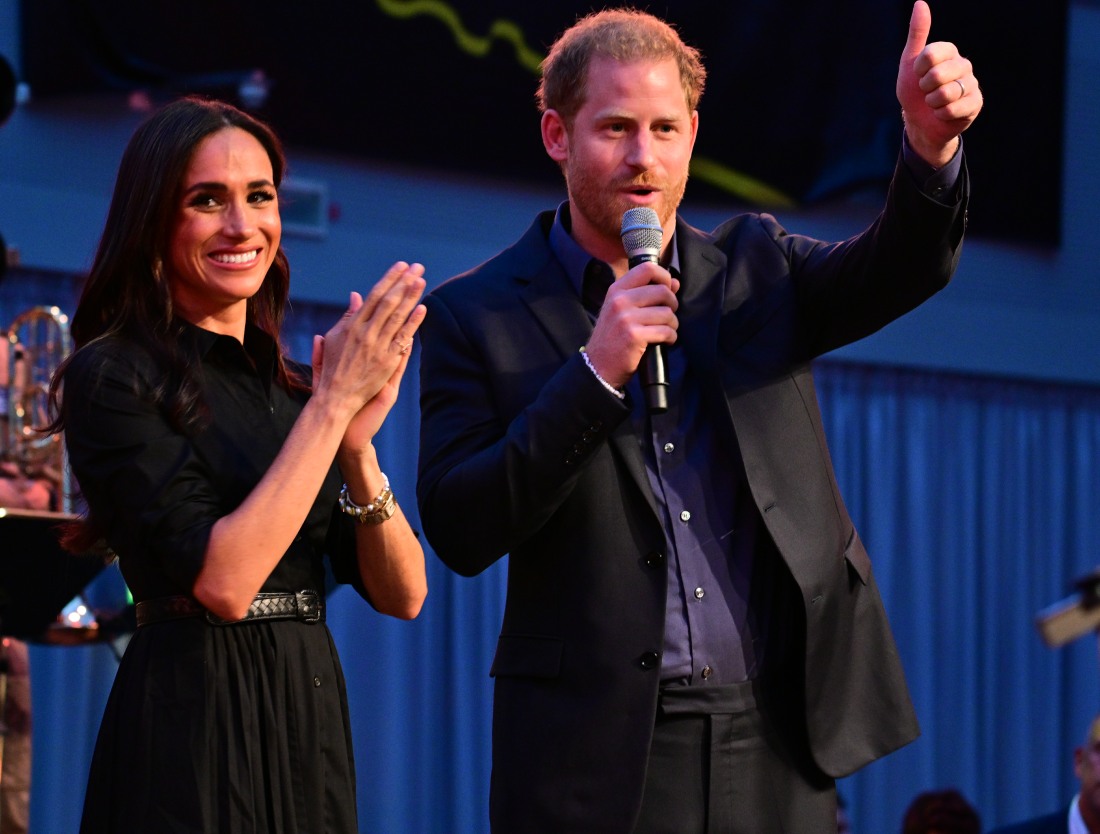 In August, the Windsors were trying to make a big deal about how they would do some kind of family tribute for QEII's death-anniversary but they were making a point of snubbing Prince Harry. We only found out, weeks after the fact, that Harry possibly contacted his father's office about staying at Windsor Castle for a night while he was in town, only to be refused a room and yet invited to come up to Balmoral. What I found especially curious about that was the simple fact that Buckingham Palace fed lies to the press about snubbing Harry, only it turned out Harry had been in contact and had even been invited to Balmoral (and Harry "snubbed" the invitation). The same pattern held with King Charles's birthday – the palace fed lies to the Times and Telegraph about Charles inviting Harry to his birthday party, only this time, Harry called out the lie. Now the press is mad that Harry… corrected the lie, instead of being mad that the palace now regularly lies to them about all things Sussex. The royal reporters simply cannot believe that Harry would be so rude as to call out his father's perfectly ridiculous, lie-filled campaign right before one of the king's big events!
Prince Harry simply "doesn't care" about not being invited to his dad King Charles' birthday celebration, according to a royal expert. The Duke and Duchess of Sussex reportedly didn't make it on to the guest list for His Majesty's upcoming 75th birthday gathering at Clarence House on November 14. But according to Buckingham Palace expert and commentator Richard Fitzwilliams, Harry won't be losing sleep over the apparent snub.

"I really don't think Harry cares about not being invited to his father's 75th. The rift runs deep," Fitzwilliams told the Daily Express. "The Sussexes reportedly still want an apology from the royal family. What the future holds is uncertain. It is not a pleasant prospect for King Charles to deal with."

Fitzwilliams said it would "take years" for Harry and the royals to reconcile, hinting that the Firm no longer trusts the Sussexes and their intentions.

"Who would trust Harry and Meghan, especially after their timing releasing the news about not hearing anything about an invite to King Charles' 75th birthday celebrations hours before the King's first speech opening Parliament as Monarch," he added. Fitzwilliams this week slammed the couple over their "inappropriate timing" in speaking out about the monarch's upcoming birthday on the same day he made the first King's Speech in over 70 years.
[From The NY Post]
"Especially after their timing releasing the news about not hearing anything about an invite to King Charles' 75th birthday celebrations hours before the King's first speech…" The palace briefed the Times with the birthday invitation lie over the weekend, and by Monday, Harry called it out. Charles's timing here is suspect – why was his office briefing about Harry right after a flop tour and right before the King's Speech? Was it because the Windsors are addicted to using the Sussexes as deflections no matter what? But the funniest "take" on this whole-ass birthday party saga absolutely came from Ingrid C-word and the GB News clownshow this week:
Ingrid Seward said Meghan and Harry have a 'reluctance' to do anything in the UKGB News. Speaking to host Mark Dolan on GB News Tonight, Seward said Prince Harry "should be there". She added: "He's shown a great reluctance to do anything in this country. And Meghan has shown an even greater reluctance. Even when he went to the Invictus Games fairly recently, she touched down in London Airport briefly and then flew on to Germany. But I think probably the King feels that Harry's presence probably wouldn't be very welcome amongst the rest of the family. I feel in my heart that Charles would invite his son just out of politeness, knowing that he will probably refuse. And praying that he refuses."

Mark agreed, fuming: "Well, indeed. If it was my dad, I wouldn't wait for an invitation. I'd be on a plane. I'd be blinking going there with a lovely gift. Poor old Charles, right? He's 75. He's not going to be around forever. What the hell is Harry thinking?"

Journalist Kara Kennedy suggested: "I think most people would take the initiative to say, oh this is my father, he is the King and he's hosting a birthday party, I will come. But also this gives them the an excuse. Of course this is going to be a chapter in the next book, the story of the next documentary saying, oh well look, I wasn't even invited to a party. This is why they put in their names to it, and they are getting in front of the story with an official statement saying, oh, look, we are so hard done by, we weren't invited."
[From GB News]
Don't you see, it's Meghan and Harry's fault that the king snubbed them for a birthday invite, and it's also their fault that they aren't jumping on a plane and crashing the king's party without an invite, but at least now that they've been snubbed, they can act aggrieved about it! These people are f–king lunatics who twist themselves in knots to blame the Sussexes for every single thing under the sun.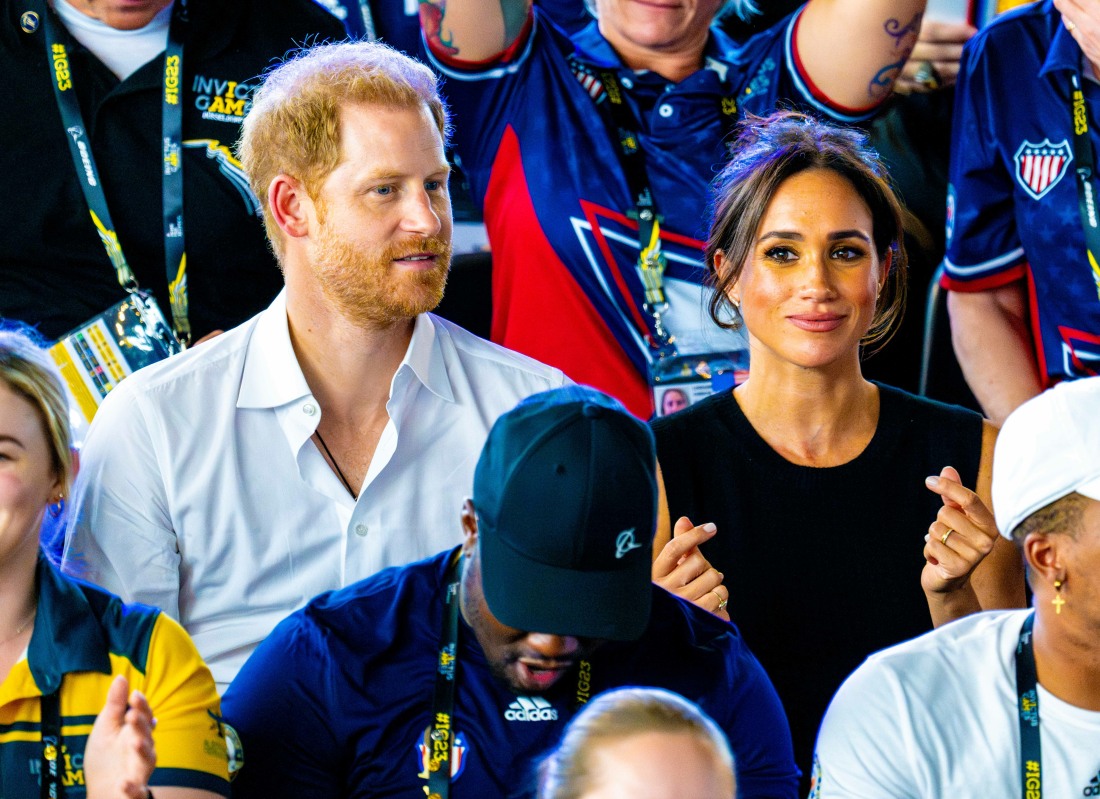 Photos courtesy of Cover Images.
Source: Read Full Article