Diptyque Lets Us Into "Les Mondes de Diptyque"
Diptyque is a master of its craft, having been curating unparalleled scent experiences for sixty years now, though the house is still finding creative ways to elevate its timeless candles. The "Les Mondes de Diptyque" collection – which translates to "The Worlds of Diptyque" – features five new worldly scents, all of which, for the first time in Diptyque's history, are completely refillable.
Underneath each colored monolith's glass lid, is a portal into a different world, literally, as each of the five olfactory compositions evokes the aura and aesthetic of a different geographic location. Entitled "Valley of Time," "Nymphaeum of Wonders," "Moss Temple," "Golden Lands" and "Forest Dreams", each candle was inspired by the nature and culture of distinct "little-known yet remarkable" places around the world. Cristina Celestino, Milan-based architect and designer specifically known for her nature-inspired glass works, spearheaded the design strategy. See all five of the new offerings, in the aforementioned order, in the gallery below.
1 of 5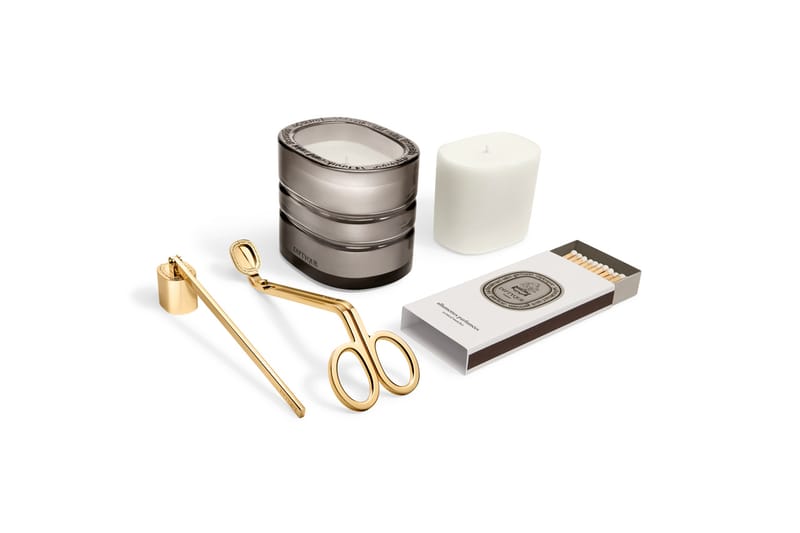 Diptyque2 of 5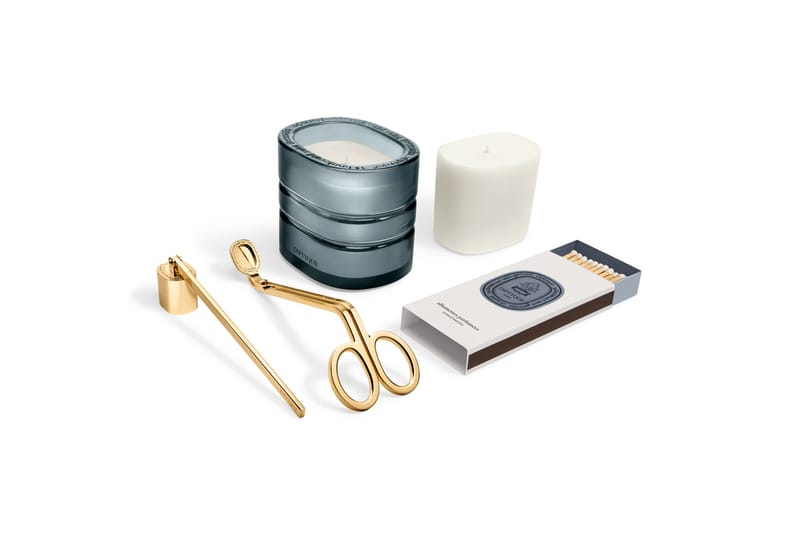 Diptyque3 of 5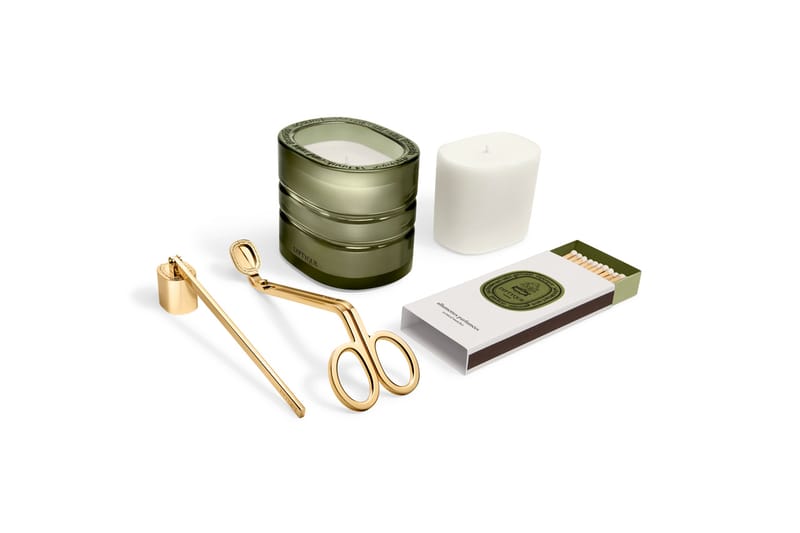 Diptyque4 of 5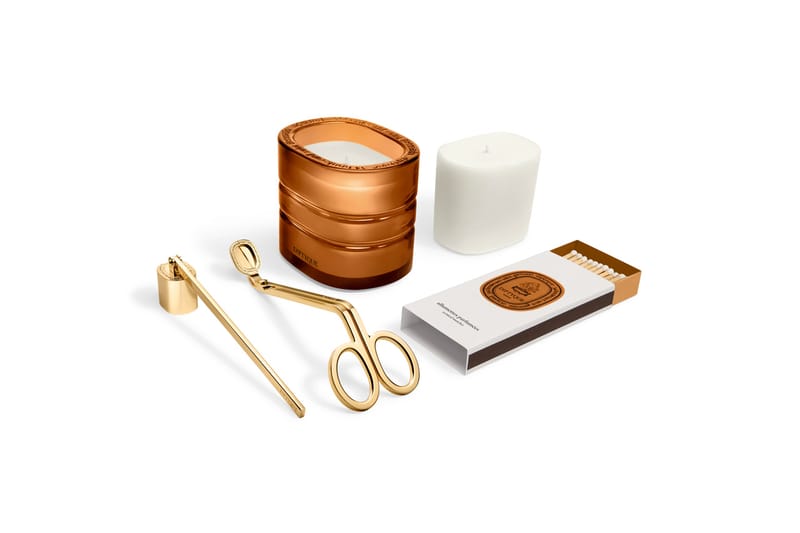 Diptyque5 of 5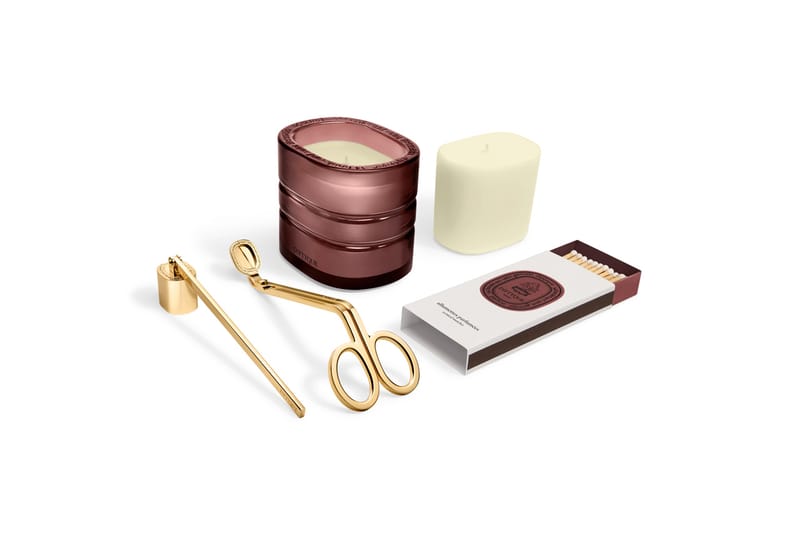 Diptyque
La Vallée du Temps, The "Valley of Time," leans into ancient Chinese tradition. The town of Jingdezhen, nestled within the province of Jiangxi, and its surrounding areas are particularly known for their growing white tea, hence the color and olfactory profile of the calming candle.
Nymphées Merveilles, "Nymphaeum of Wonders," takes inspiration from an ethereal garden in 16th-century Milan. The enchanting "garden of wonders" showcases a stunning Renaissance scene, amalgamating water lilies and seashells with mineral mosaics and citrus trees; it is this light and refreshing atmosphere that is reflected in the candle.
"Moss Temple", in French Temple des Mousses, offers a glimpse into the southern slopes of the Arashiyama Mountain – upon which rests a Japanese temple – which is home to a zen garden with 120 different mosses. This green hued candle combines the serene scents of "green moss, bark, lichen, and velvety notes of matcha," to transport you directly to a Japanese zen garden.
Terres Blondes translates to "Golden Lands", which is exactly what the fourth candle resembles; drawing inspiration from Colorado's Mesa Verde, "Golden Lands" bottles up the cliffside desert's sunlight and summer air into a golden-orange candle.
As for "Forest Dreams" (La Forêt Rêve), the mahogany monolith evokes the dreamlike essence of Las Pozas, the Mexican jungle that English collector and poet Sir Edward James transformed into a blossoming floral and art sanctuary. With a composition directly influenced by Las Pozas' native species – tuberose, ylang-ylang, jasmine, vanilla and galbanum – "Forest Dreams" delivers a tropical smell.
For a closer look at all of each candle's accompanying accouterments, check out the gallery below to see the entirety of the "Forest Dreams" set.1 of 7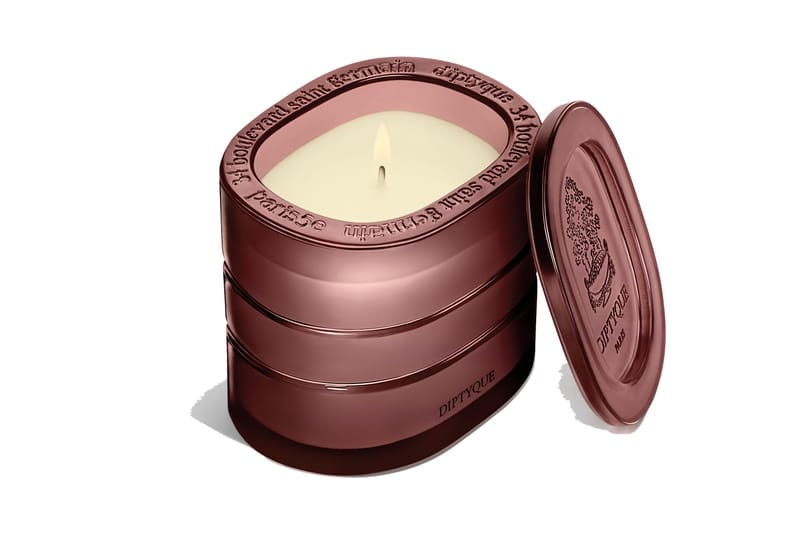 Diptyque2 of 7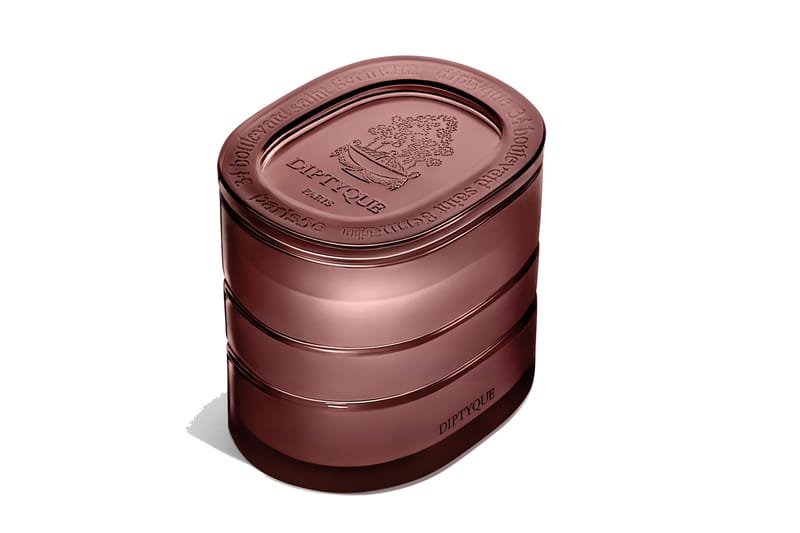 Diptyque3 of 7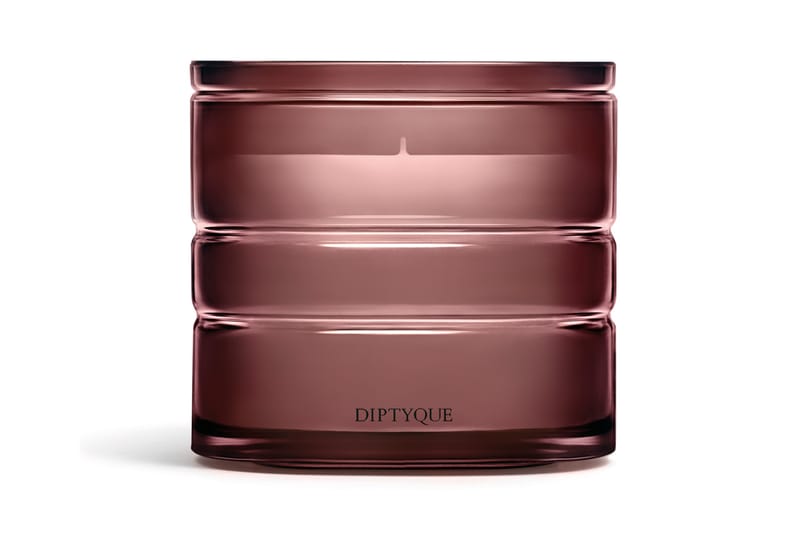 Diptyque4 of 7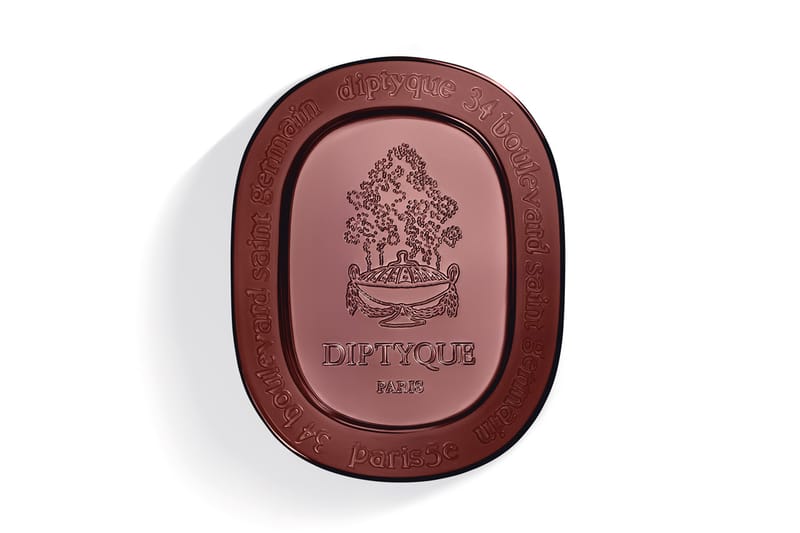 Diptyque5 of 7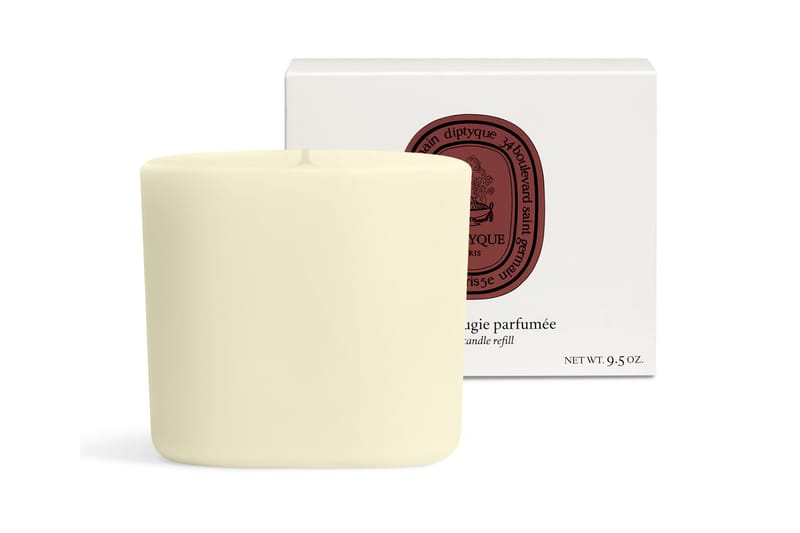 Diptyque6 of 7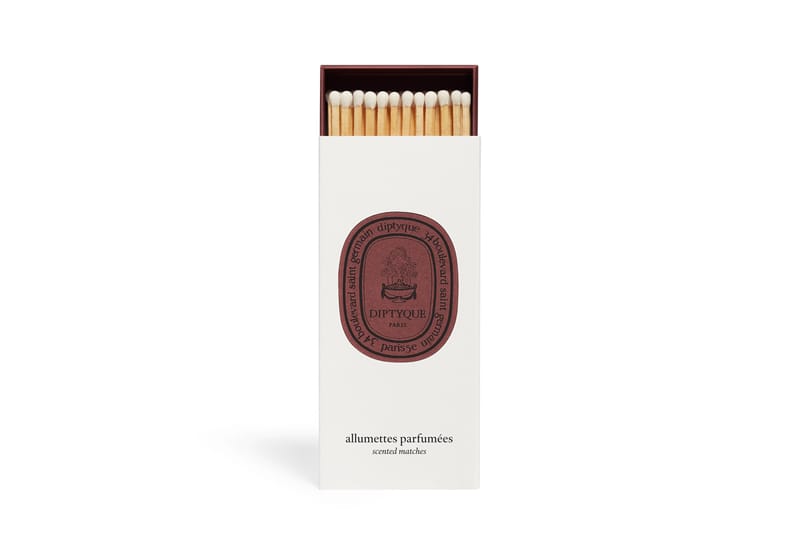 Diptyque7 of 7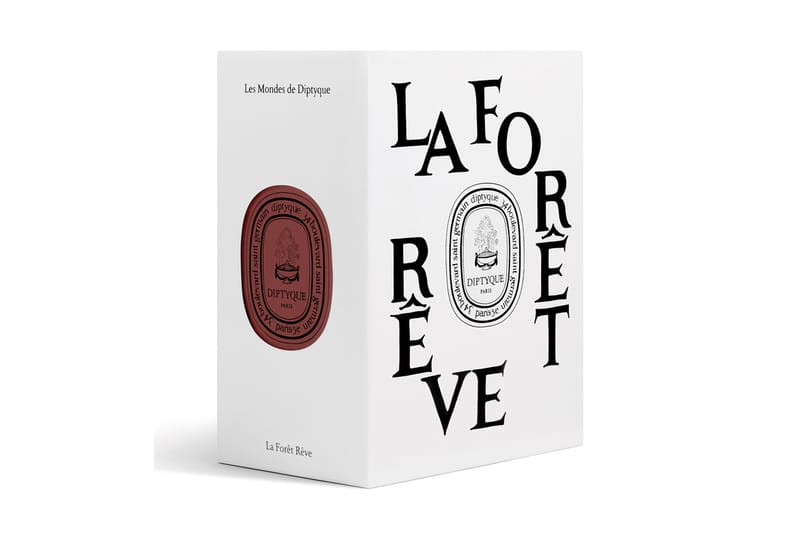 Diptyque
Each candle retails for $268 USD, with each respective refill retailing for an additional $116 USD. The scented matches run for $28 USD, and the wick-trimmer and snuffer $55 USD and $43 USD, respectively. The "Les Mondes de Diptyque" collection is available in full on Diptyque's website.
Elsewhere in the fashion space, Saint Laurent's Fall 2023 Campaign is a star-studded affair.
Source: Read Full Article